Best Day Trips from Marrakech
Some of the most worthwhile day trips are:
Multi-day trips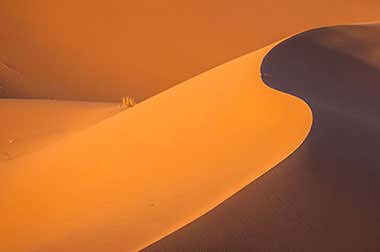 The Sahara Desert is the world's largest hot desert. Discover Zagora and Merzouga, the two doors to the desert from Marrakech.
How to book a day-trip?
Join a tour group
The easiest and most hassle-free way of taking part in one of these day-trips is to book an organized tour in advance. With Introducing Marrakech, you can book tours with quality cars and English-speaking drivers. Moreover, if you wish to travel with your partner, family or a large group, you can also check out our private tours:
Other options
Car rental: You can rent a car in Marrakech to get to these various attractions. However, keep in mind that the roads are sometimes not always very good and that you might get stopped by corrupt policemen.  
Finding one of the tour companies close to Jemaa el-Fnaa: If you arrive in Marrakech and haven't previously booked a tour, you can reserve one in any of the local tour companies around the main square, Jemaa el-Fnaa. The drawback of these tours is that they are in several languages at the same time and in large vehicles that are sometimes very old. Said this, the tours are normally cheap.
Hiring a taxi for the whole day: This is the cheapest option. The biggest inconvenience is that the drivers normally speak very little English, the taxis are normally old and the driving leaves a lot to be desired.